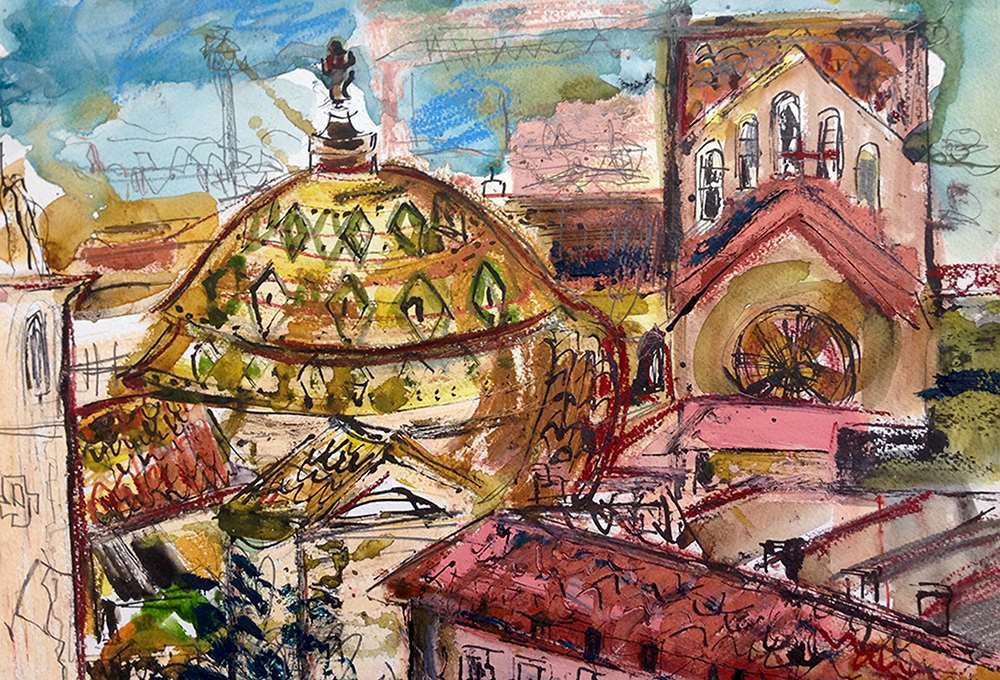 The balcony in Barcelona
Earlier this month, I travelled to Barcelona for the first time to attend the Primavera Sound festival. Staying on Placa de la Universitat, our Airbnb apartment boasted a small balcony that overlooked a buzzing and most colourful city centre.
Before leaving Glasgow, I had hurriedly stuffed some pastels and ink pens into newly-washed tupperware with little more than a vague hope of sketching between tapas and cocktails.
However, once I saw the burnt sienna rooftops with their wonky tiles, and felt the energy drifting up from the hot streets below, excitement demanded that I captured the scene immediately.
I would love to return to Barcelona for an extended period in the future in order to paint more of a wonderful city, and, of course, to eat more patatas bravas.
In the meantime, here are the sketches from my debut trip.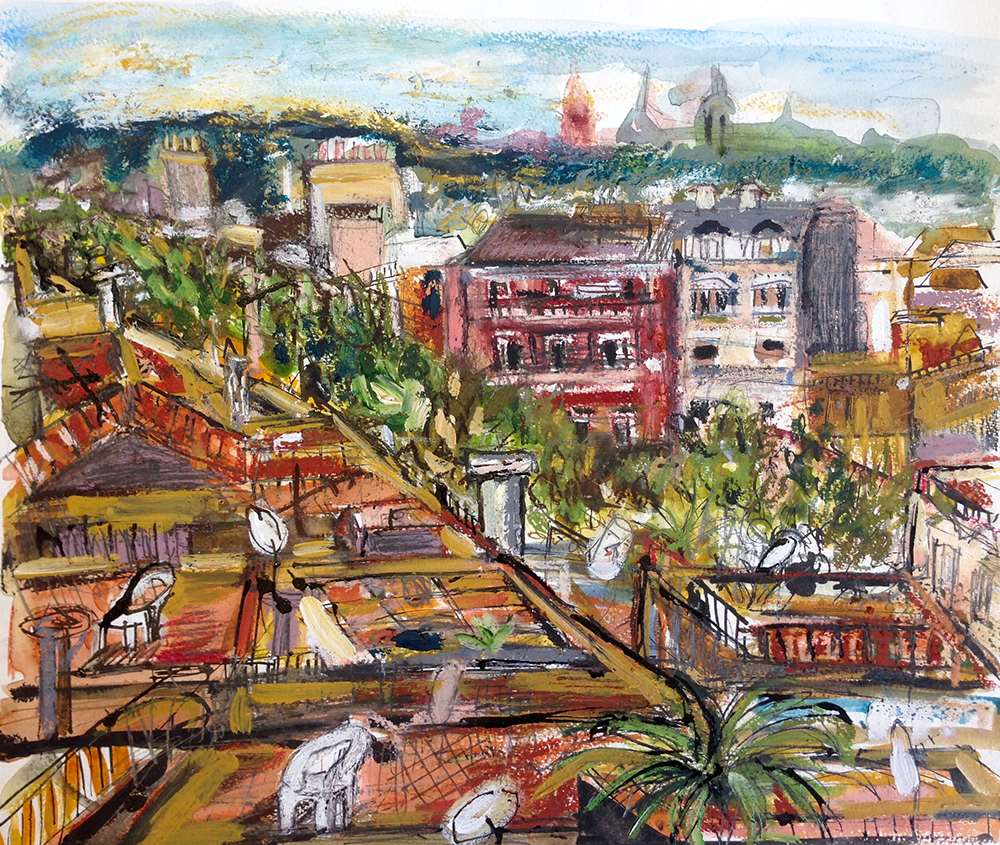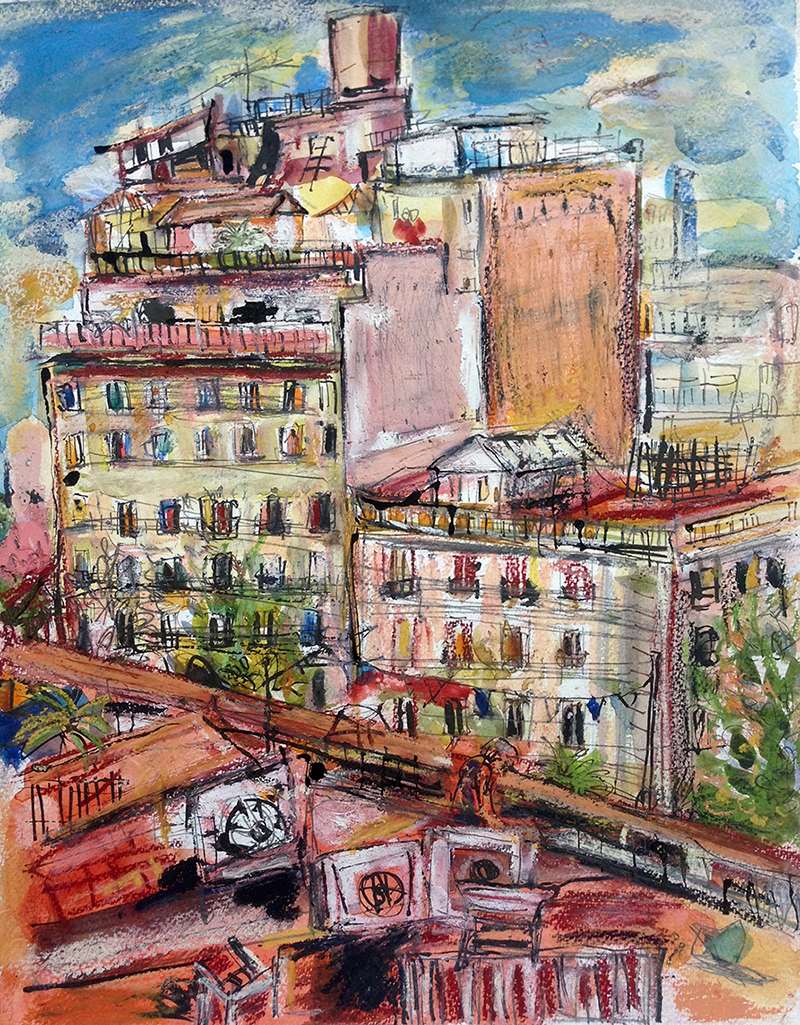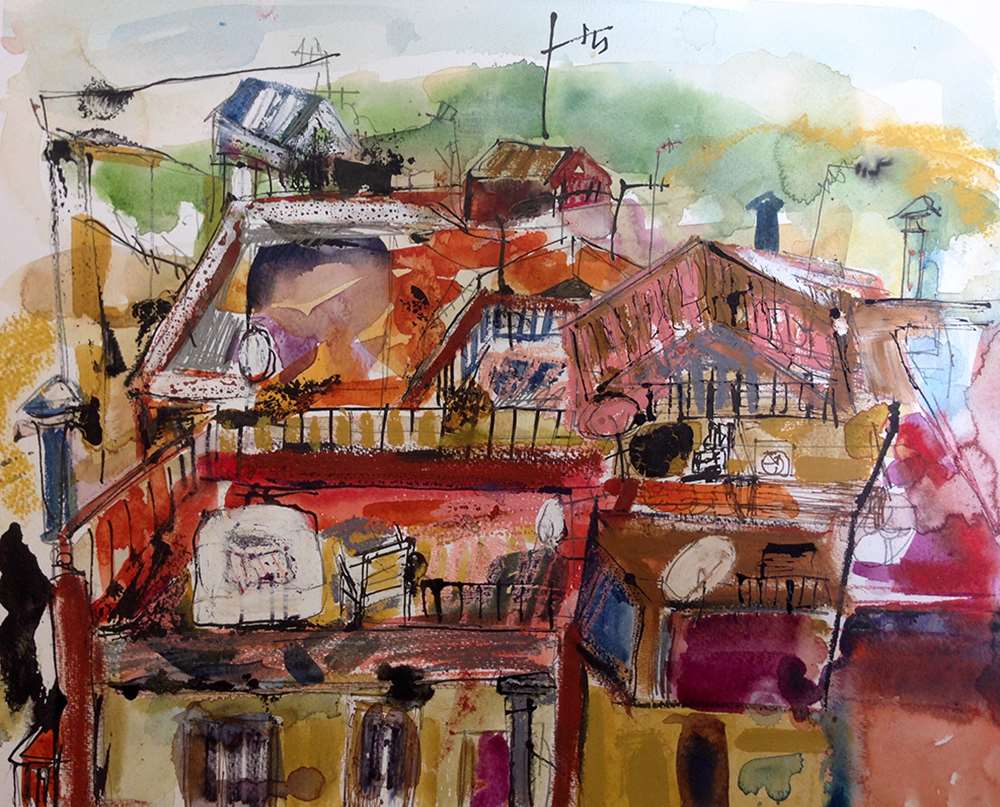 20 June 2016
---