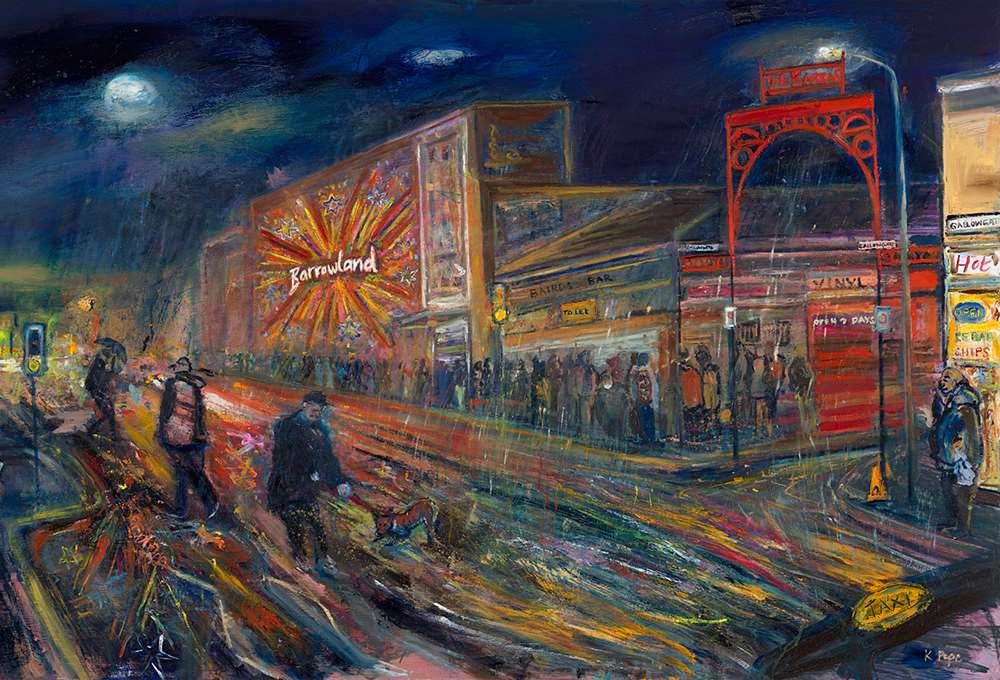 Capturing the beauty of Barrowlands
"The streets brim with beauty, they teem with talent, they're all scuffed knees and glistening skin and shoes that were never meant for walking home. Puke scabs in the corner, piss pools in the doorways, angels cum in closes and old flames weep in the back of taxis..."
When I was first contacted by Lorna Davidson in 2015 and asked to paint a large scale representation of the Barrowland Ballroom, these lyrics by Aidan Moffat were the first words that came to mind. From his latest album with Bill Wells, Moffat's 'The Unseen Man' depicts a vivid and visceral painting of its own; the mixture of glamour and horror, beauty and tragedy, drunkenness and hangover. It's all there in his song.
It conjured images of the Gallowgate and the Ballroom itself. Walking that street can be a terrifying prospect once night and rain falls on Glasgow; shadowy figures in darkened doorways, fluorescent lights of chip shops, tough old men staggering out of pubs.
But there's also magic in the air around Barrowlands. The history of the Ballroom building with its shining letters a beacon of possibilities. Whether it's seeing your favourite band, meeting your pals or pulling your new squeeze, there remains the opportunity to transcend the humdrum for one evening only.
That's what was happening in my head when I first planned this painting a year ago, and I believe it's still there now as it hangs on Lorna's living room wall.
Earlier this week, its new owner was kind enough to invite me over to see the work framed and fitted. While there, Lorna reminded me of her original brief for the commission before sharing her humbling thoughts on the result:
"The personality of this iconic music institution defiantly radiates out onto a typically dreich Glasgow night with the stars literally popping out onto the wet dark streets to elevate the mundane routine of the ordinary into a vibrant cityscape.
"Katie's enthusiasm and passion for the subject matter shines throughout this painting. She was in constant contact throughout the process, asking questions, sharing ideas and dissecting mine. I was completely confident that she had a clear vision of the specific concept I had proposed, but it has completely exceeded my expectations.
"She has not only captured the true essence and character of the area but managed to infuse it with my emotional connection to one of my favourite places in Glasgow. It never fails to make me smile."
Limited edition prints of this Barrowlands painting are now available for purchase from the Katie Pope Art online shop.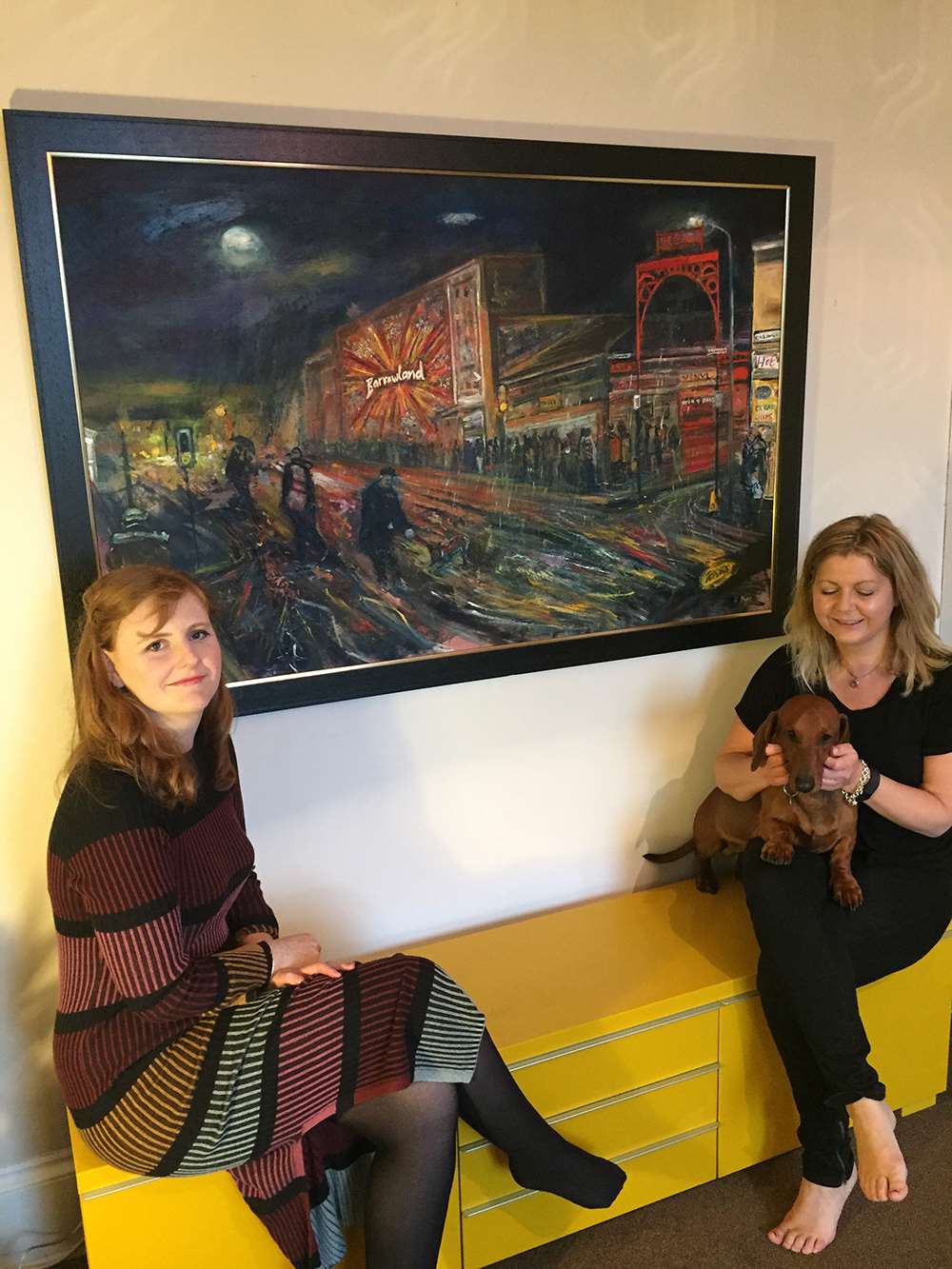 23 September 2016
---